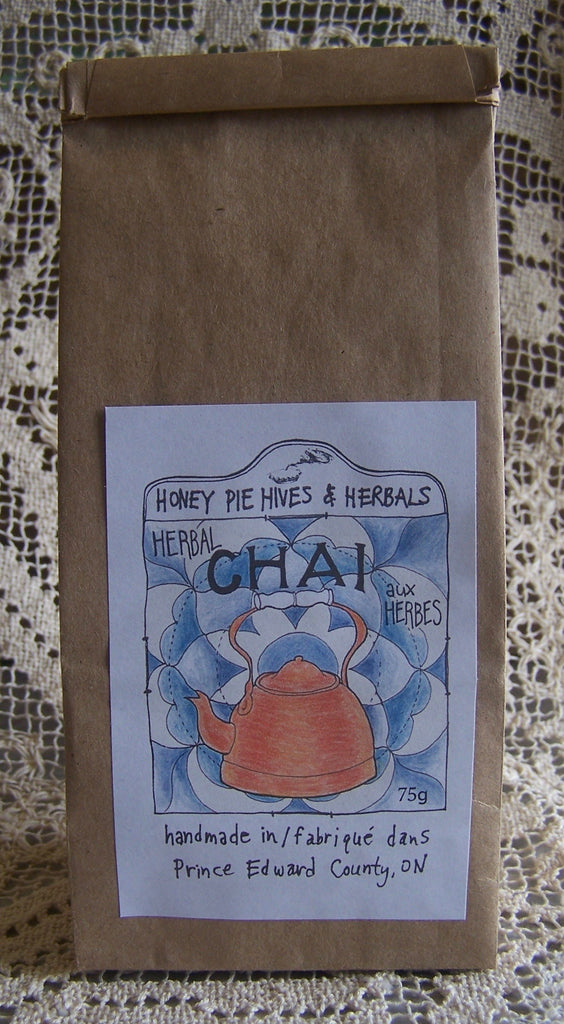 Herbal Chai
Herbal Chai
Try our nourishing herbal version of chai. Best prepared like traditional chai by simmering the herbs in water for 20 min., straining, adding milk and honey and warming again.

Instead of black tea our base is made from stinging nettles and astragalus with cinnamon, ginger, cardamon, black pepper, dried orange rind
This loose leaf tea makes 24 cups.