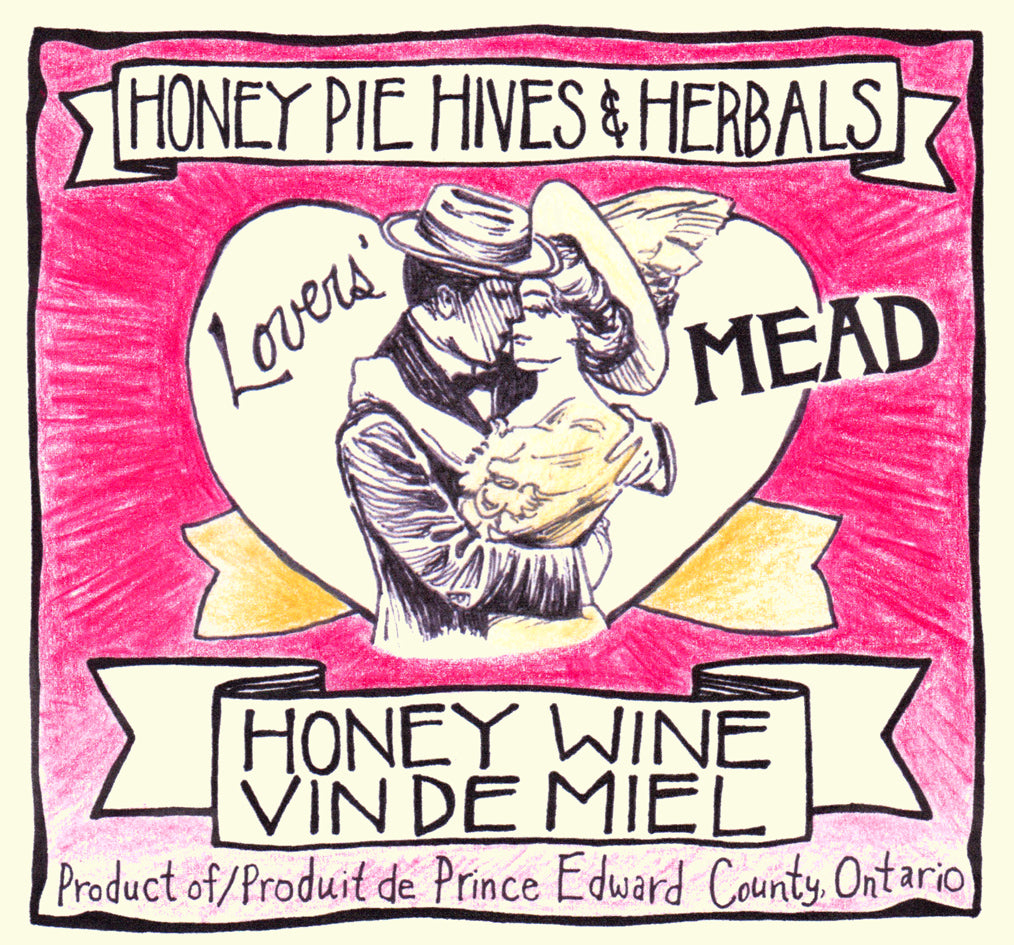 Lovers' Mead
Lovers' Mead
Our Lovers' Mead is a metheglin - honey wine infused with herbs and spices.
An exciting blend of ginger, sweet basil, ginseng, damiana, saw palmetto berries and horny goat weed with wildflower honey. the word honeymoon comes from the tradition of the bride and groom imbibing mead for the month following their wedding.
Handcrafted in small batches on our family farm in Prince Edward County, Ontario.
375ml, 12% alc./vol.