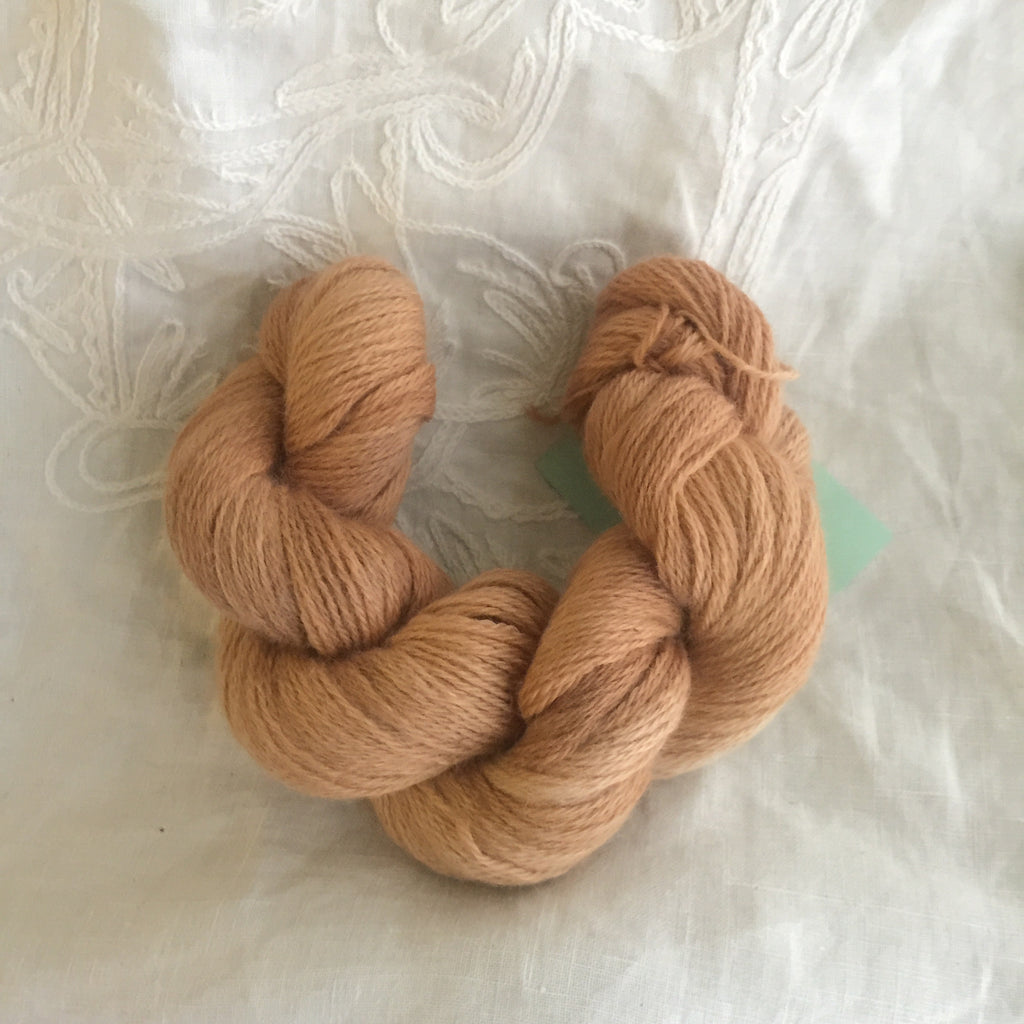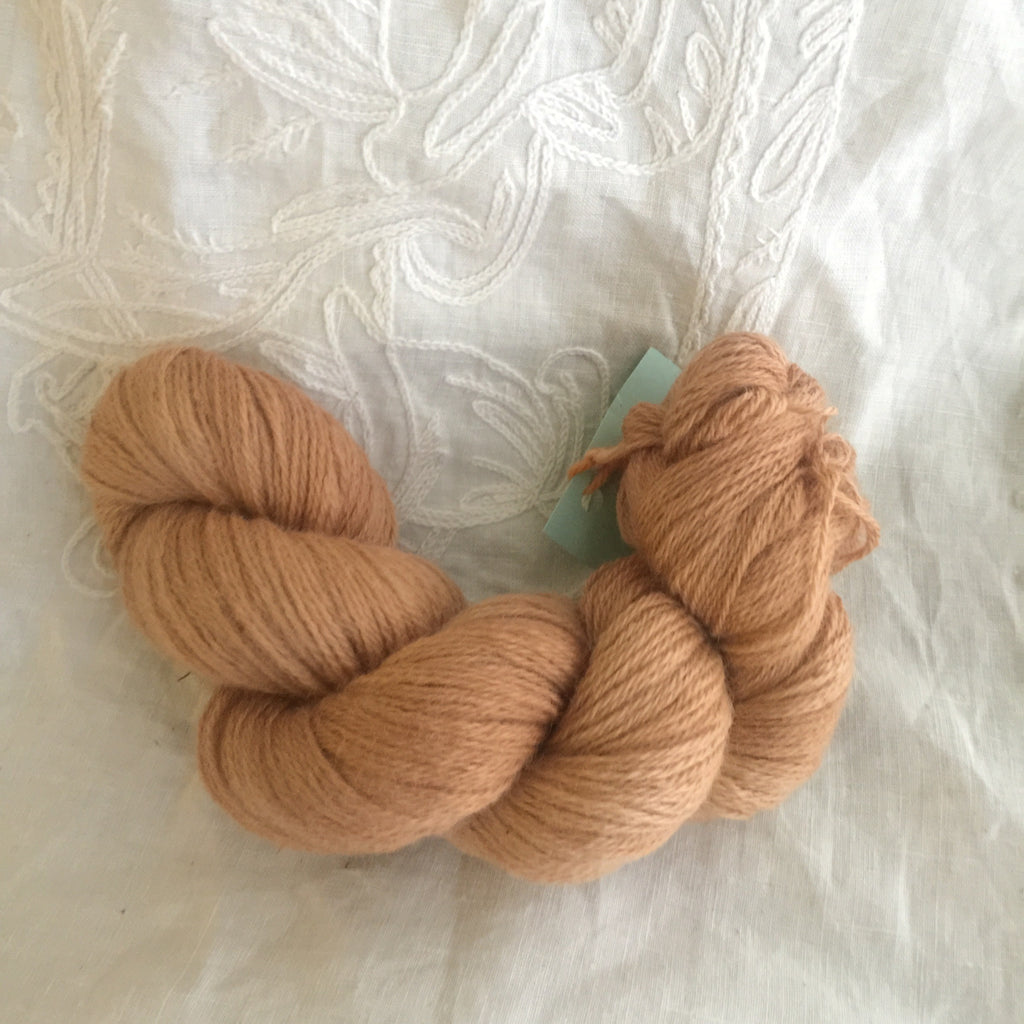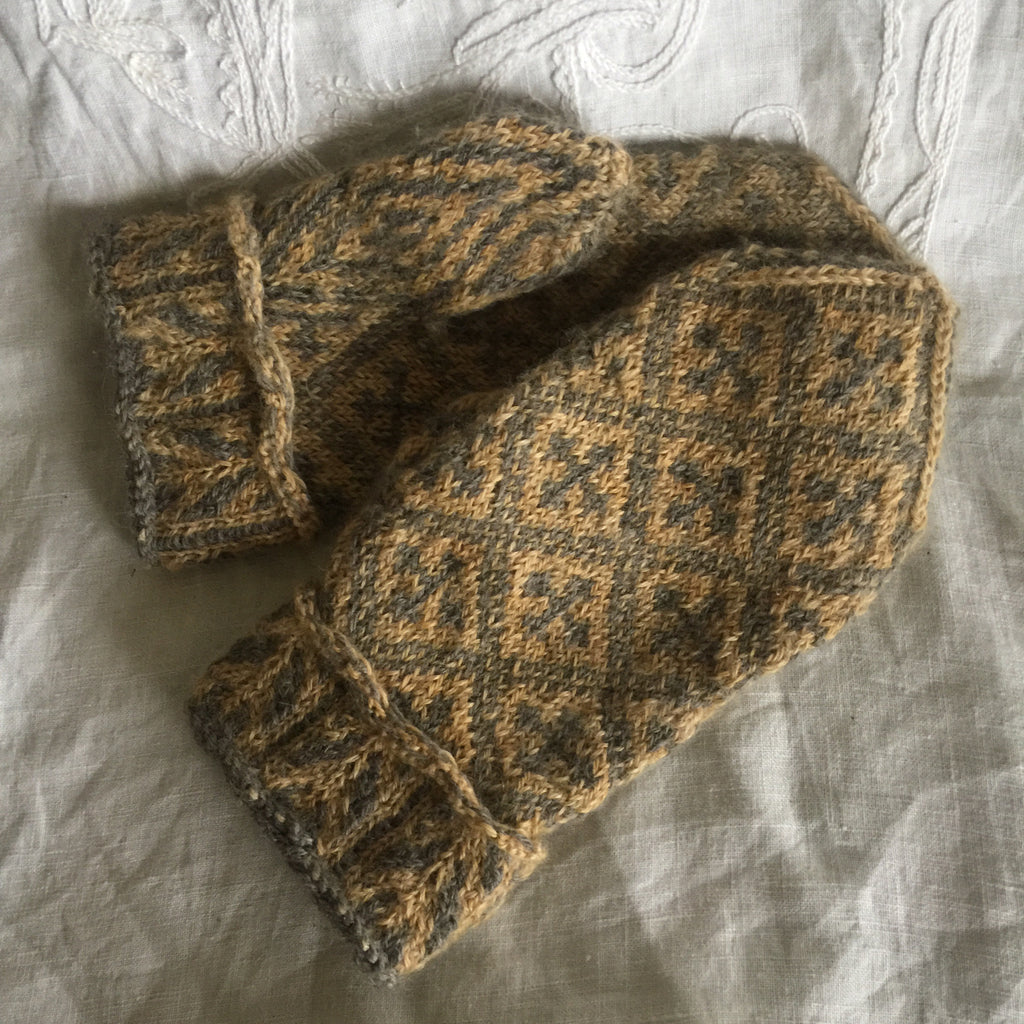 Blue Faced Leicester/Gotland
Blue Faced Leicester/Gotland
Prince Edward County, Blue Faced Leicester/Gotland wool we have had spun at the Wellington Fibre Mill in Elora, Ontario and hand dyed with natural dyes here on our farm. Blue Faced Leicester is a breed of sheep very popular in England and is known to be very durable. Gotland is another breed of sheep. This wool is from sheep that have been bred for the fibre benefits of both breeds. It has a high lustre and durability and takes the dye very well. We recommend the fingering weight for socks as they will last longer than other wools.

We have different weights available including fingering and sport.

Each skein is one of a kind. All yarns are treated with a mordant to insure the dyes last. We use alum and sometimes iron as our mordants. Some natural dyes are more long lasting than others. We avoid the more fugitive natural dyes as they tend to fade in the sun quickly or lose their colour with time. All naturally dyed fibres will fade a bit over time so we recommend that you store them out of the sun and hand wash in cold water.